As a coastal community, Riceboro has the advantage of providing access to the waterways, I-95, U.S. Highway 17, and various historic attractions and greenspaces. The City of Riceboro has a rich Gullah Geechee heritage and is home to several historical sites. We will work to preserve the stories and sites that make the City of Riceboro unique.
Baptismal Trail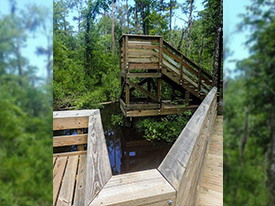 For almost 100 years this site was an active holy place where the ancestors of the local Geechee communities baptized new members into their faith. Oral and written church history from the surviving descendants of the First African Baptist Church indicates that as early as the 1840s this site was used as a place where the ritual Christian baptism was performed by leaders of a congregation of enslaved people. The site features a boardwalk, benches, and picnic tables as well as interpretive signage regarding the surrounding natural habitat and the historical significance of the site. It is open to the public for self-guided tours Monday through Friday, 8 a.m. to 5 p.m. and on Saturdays & Sundays, 9 a.m. to 5 p.m. (Hours are subject to change).
8805 E.B. Cooper Highway Riceboro, GA 31323
(912) 884-2986
Photo credit by Tammy Lee Bradley
Geechee Kunda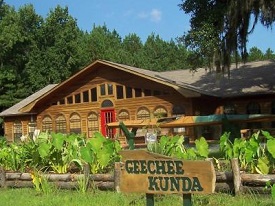 Geechee Kunda Cultural Arts Center & Museum is a sacred land and the spiritual center for Africans in America - a place for all to come for Empowerment and Liberation.
622 Ways Temple Road
Riceboro, GA 31323
(912) 421-3311
www.geecheekundaga.com
Riceboro Dock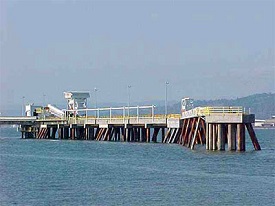 The Riceboro Dock has a public boat landing and a large fishing pier. We welcome everyone to enjoy this perfect spot for outdoor adventure in Liberty County.
Address: US Hwy. 17 Riceboro GA 31323
Riceboro Pier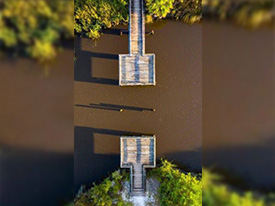 With a public boat landing and a large pier, this is the perfect spot to launch your outdoor adventure in Liberty County for fishing, boating, sailing, canoeing, and kayaking.
US Hwy. 17 Riceboro GA 31323
(912) 876-5359
Photo credit by @benjamingalland
Riceboro Recreation Park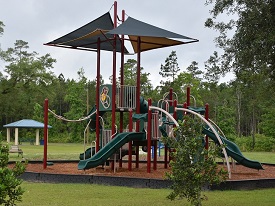 This park is home to an indoor basketball court and outdoor pavilion, walking trail, and playground.
5649 S Coastal Hwy, Riceboro, GA 31323
(912) 884-5040
Leconte Woodmanston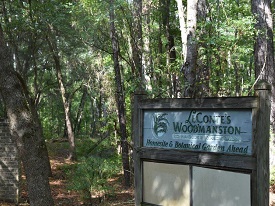 The LeConte-Woodmanston Plantation and Botanical Garden National Historic Site offers hiking, picnicking, and self-guided garden tours. (Guided tours are available by appointment only). Journey back in time to explore the rich history of Woodmanston Plantation, the LeConte family. and the significant role African Americans played throughout the plantation's history.
4918 Barrington Ferry Road Riceboro, GA 31323
(912) 884-6500